Meet Dr. Michael Feldstein
For almost 40 years, Dr. Michael Feldstein has continued his dental training to improve patient care.
He also has extensive experience with implants, placing over 4,000 of them in his career.
From implants to routine visits, Dr. Feldstein can keep your smile happy and healthy. Visit him at Jewel Dental Associates in Flushing, NY.
Credentials and Memberships
Dr. Feldstein Is a Proud Member of the Following Organizations
Reviews From Flushing, NY, Patients
Trust Dr. Feldstein With Their Dental Care
Jewel Dental Associates is the best!!! Not only are very professional, helpful and attentive; they are so much fun. They make you feel as if your a friend. I look forward to my appts yearly. Who likes going to the dentist ?! Well, I do. I've been with them for Yearsssss. Dr Feldstein is great! His work is amazing. I love my veneers! His staff is great. Best customer service ever! 10 stars ⭐️
View on Google
I have been a patient of this practice since 1986 and have never been anything less than 100% satisfied. Dr. Feldstein is a terrific dentist. He is very creative in problem-solving and does beautiful work. He builds an easy rapport with his patients and puts them at ease immediately. He has provided me with all facets of dental care and is very attentive to the comfort level of his patient. The office staff is terrific - professional, warm, and welcoming. I highly recommend this practice.
View on Google
Featured Dental Procedures
Offered by Dr. Feldstein
A dental implant is a titanium or ceramic screw designed to hold a variety of restorations in place to treat tooth loss. From crowns to implant-supported bridges, they're a crucial part of refining gaps in your smile.
Veneers can cover damaged, discolored, or cracked teeth to refine your smile. You may choose to have your dentist place veneers over one tooth or several teeth.
Dental crowns are caps that create a uniform, natural-looking smile. They may cover your tooth after a root canal, be attached over dental implants, or protect a decaying tooth.
Ready to Contact Dr. Feldstein?
Dr. Feldstein Can Refine Your Smile
With Natural-Looking Veneers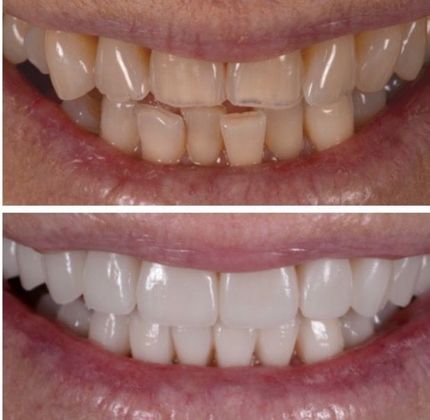 Dr. Feldstein continues to stay up-to-date on his dental education and techniques. That dedication has led to stunning before and after results like these. Visit him at Jewel Dental Associates in Flushing, NY, to begin your journey.
Dr. Feldstein Is Proud to Provide These Services
At Jewel Dental Associates
All-on-4 ® Dental Implants
Bone Graft
Bruxism Treatment
Cleanings and Exams
Cosmetic Dentistry
Crown Lengthening
Dental Bonding
Dental Bridges
Dental Crowns
Dental Sealants
Dentures
Dental Fillings
Emergency Dentist
Fluoride Treatments
Frenectomy
Full Mouth Reconstruction
Gingivectomy
Gum Contouring
Gum Disease Treatment
Gum Surgery
Inlays and Onlays
Oral Appliance Therapy
Preprosthetic Surgery
Ridge Augmentation
Root Canals
Sinus Lift
Smile Makeover
Snap-On Smile
Teeth Whitening
TMJ Treatment
Tooth Extraction
Wisdom Teeth Removal
Your family is ours too at Jewel Dental Associates!
Rely on Dr. Feldstein's Family Business
To Take Care of Your Loved Ones
Dr. Feldstein's passion for dental care runs in the family!
Longtime patients may know his father, the original dentist and owner of Jewel Dental Associates.
After Dr. Feldstein graduated in 1983, he was proud to bring his knowledge to the family practice.
Over the years, he has proudly provided quality treatment at the same office his father built in October of 1958.
So, if you want to find a dental practice and dentist who truly cares about the Flushing community, visit Dr. Feldstein for your next appointment.
Whether you need emergency care, a cleaning, and more, Dr. Feldstein will take care of you with kindness and skill.